2009 Part 1:
Bewdley to Etreaupont
As Gaz, Pete and Mark's 7am departure time loomed this morning the skies over Bewdley were decidedly dark and menacing. In fact the medium range forecast for Europe as a whole didn't look particularly promising and snow was even expected in Arabba, their ultimate destination in four days' time. The idea was to spend the next couple of days riding south down through France, followed by a couple more days heading east across Switzerland and northern Italy. If all went to plan they'd arrive in the Dolomites sometime Wednesday afternoon in time to meet up with the rest of the group.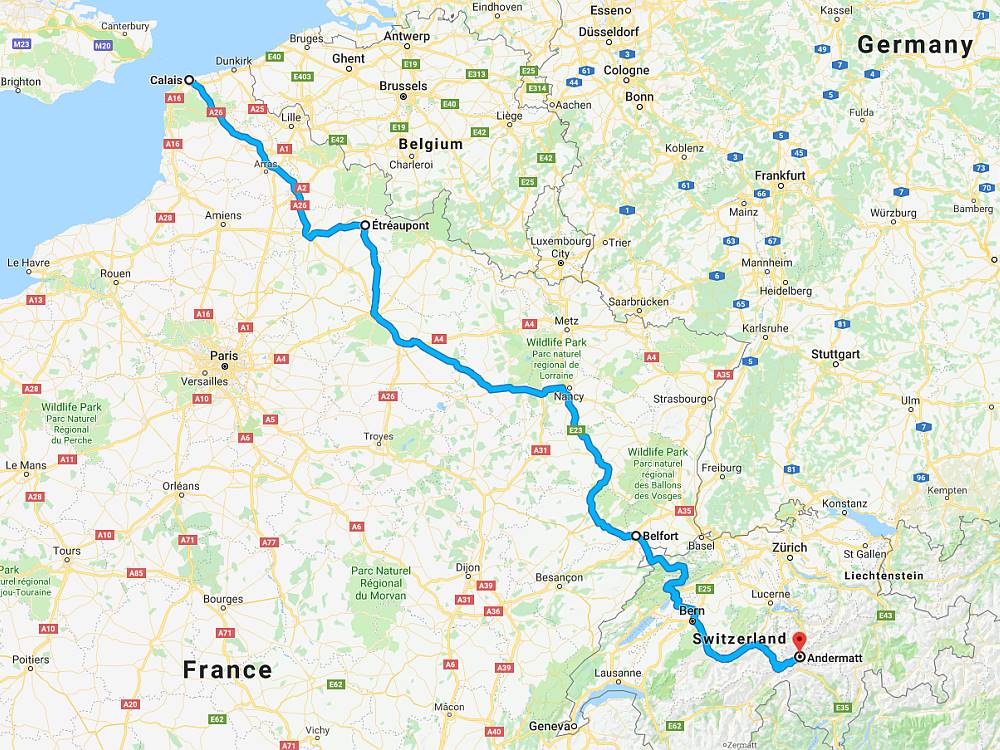 ---
Etreaupont to Belfort
---
Belfort to Andermatt
---
The Saint-Gotthard Massif
After yesterday's very wet ride from Belfort the consensus this morning was everyone deserved some time off the bike. This was confirmed at breakfast where the view outside was obscured by low cloud and yet more rain. This was a real shame because Andermatt is located at the centre of the Saint-Gotthard Massif and this mountain range is considered by many to contain some of the must ride roads of the Alps.
---