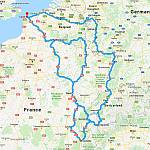 When it came to planning this year's tour we were under no illusions whatsoever. Regardless of what we did topping last year's tour to the Dolomites was going to be a tall order. We were determined to give it a go though and everyone was unanimous. This year we would return to Chamonix Mont-Blanc in the Western Alps and revisit many of the Alpine passes and roads that we'd enjoyed so much on our inaugural tour.
Just like we did 2006 we decided to stay at Chalet Le Bois Rond, this time using it as our base over four nights. This would give us ample time to reacquaint ourselves with some old favourites and add a few new passes to our bagging list too. To be honest most of us couldn't remember many of the roads we'd ridden four years ago so it would almost be like riding them for the first time.
The ride to Chamonix would take a couple of days and our route this time would take us through the Black Forest rather than down the French autoroutes. This had two advantages. Firstly it took us near Nurburg where we all intended to ride a lap of the infamous Nurburgring. Secondly it gave us the opportunity to ride the B500, possibly one of the finest biking roads in Europe.
---
On the way down we decided to stay at Hotel Blaue Ecke in Adenau, conveniently located only a few miles away from the entrance to the 'Ring. While the ride back home would take three days and see us leaving Chamonix from the north before heading over the Vosges mountains and along Route des Cretes – a scenic 55 mile road which passes through the Ballons des Vosges Nature Park.
The first of our two stopovers would be in Lapoutroie, in Alsace, at Hotel Restaurant du Faude, with our final night booked at the familiar Le Clos du Montvinage in Etreaupont. Our final day would be the usual every man for himself mad dash to Calais and then up the motorway back to Bewdley. Well, that was the idea anyway. Unbeknown to us though the weather had other plans in store.
With the exception of Taj and Mark the line-up remained the same as last year so for our fifth tour it would be Phil BMW S1000RR, Gaz Honda Blackbird, Kyle Suzuki GSX-R1000, Cat Yamaha V-Max, Pete Kawasaki GTR1400 and Bobby Honda Fireblade. Our 8 day trip would see us ride 10 different mountain passes and roads, and cover 2,500 miles.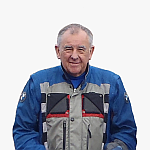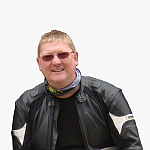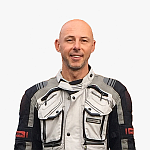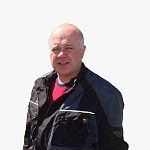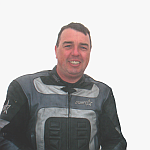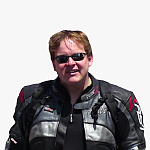 Itinerary
Route Maps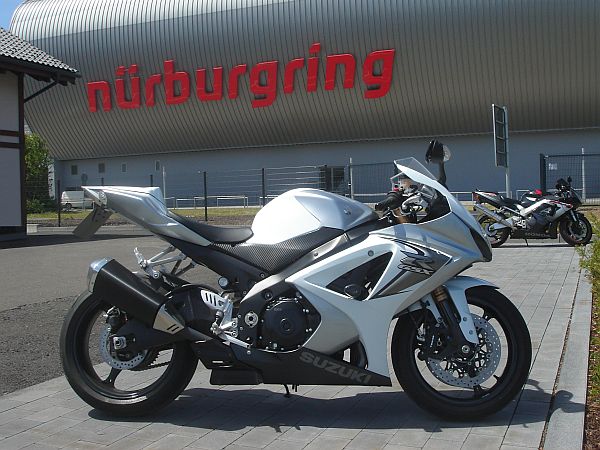 2010 Part 1: We had a long, monotonous 500 mile ride ahead of us today but the carrot at the end of the stick was the infamous Nurburgring Nordschleife, possibly the most iconic racing circuit in the world. Our 9.50am Euro Tunnel crossing to France may have meant an early 6am departure from Bewdley, but […]
---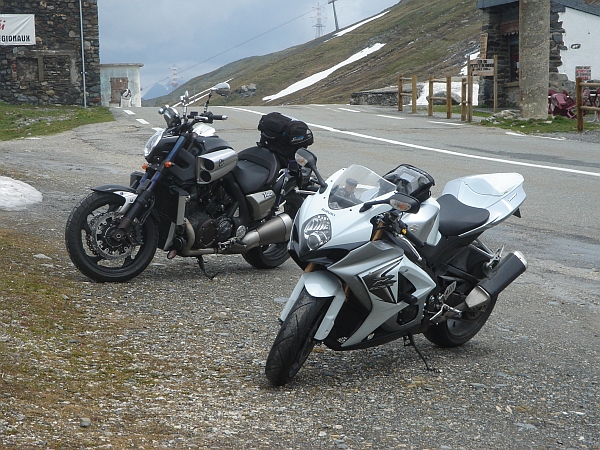 2010 Part 2: It didn't matter how often or how many websites we checked the 7 day weather forecast for the Alps remained bleak. The eternal optimists among us refused to accept it would be as wet as predicted. The realists on the other hand thought riding south into poor weather was imprudent. Now the […]
---
2010 Part 3: Over breakfast this morning we all agreed that to remain in Chamonix was effectively a waste of time. The rainfall experienced over the last few days was locked in around the Alps and nothing was going to change that any time soon. Realistically we couldn't ride the passes we had planned on […]