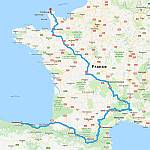 We dubbed last year's tour the "Wet One" and were hoping for a reversal of fortunes when we made a return to the Pyrenees this summer. In all fairness we'd had a good run of virtually rain-free tours but neverthelass riding ourselves into a snowstorm at the top of the Galibier was a particular low point.
When we last visited the Pyrenees in 2007 we booked a return trip on the Plymouth-Santander ferry, this time our plan involved riding home instead. On arriving in Spain we would take the most direct route to Arreau, in the heart of the Pyrenees, where Residence Balcon de Neste would serve as our base for the first three nights.
We would then spend the next four days on the road heading north, for the most part, to Normandy. On the way we'd overnight at Hotel la Gentilhommiere in Trebes, Hotel la Corniche des Cevennes in Saint-Jean du Gard, Apartment Hotel Carre de Jaude in Clermont-Ferrand and finally Hotel de La Croix d'Or in Avranches.
Our final day would be the usual motorway run home except this time via Cherbourg. For Phil and Andy that involved a ferry crossing to Poole in Dorset with everyone else sailing into Portsmouth.
There was another line-up change this year, no Pete or Bobby this time around although we did gain Andy. So for our sixth tour it would be Phil BMW S1000RR, Gaz Honda Blackbird, Taj Honda Fireblade, Kyle Suzuki GSX-R1000, Cat Yamaha V-Max and Andy Ducati Multistrada. Our 9 day trip would see us ride 15 different mountain passes and roads, and cover 2,250 miles.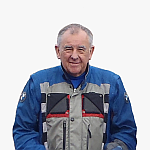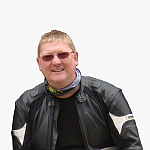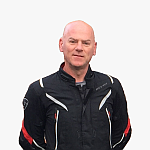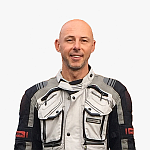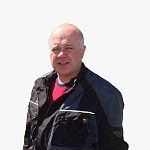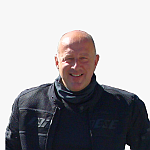 Itinerary
Route Maps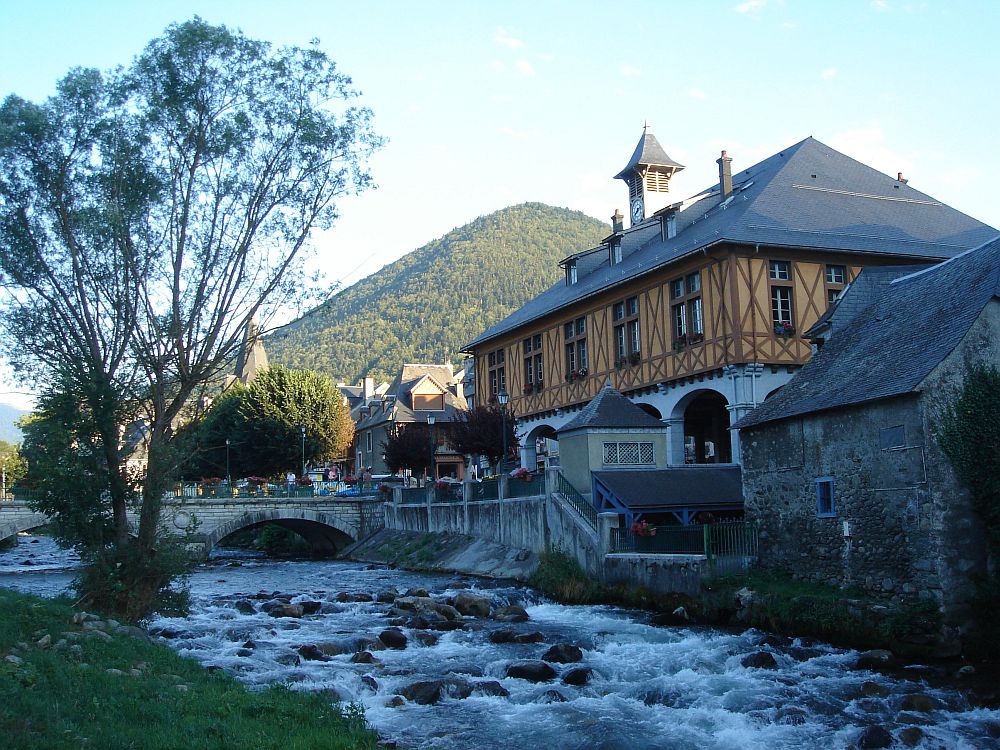 2011 Part 1: Unlike last year's wash out this year's tour got off to a much more auspicious start. It was the usual starting point, Kyle's house in the centre of Bewdley, and by the time everyone finally turned up a little after 10.30am it was already t-shirt weather without a cloud in the sky. […]
---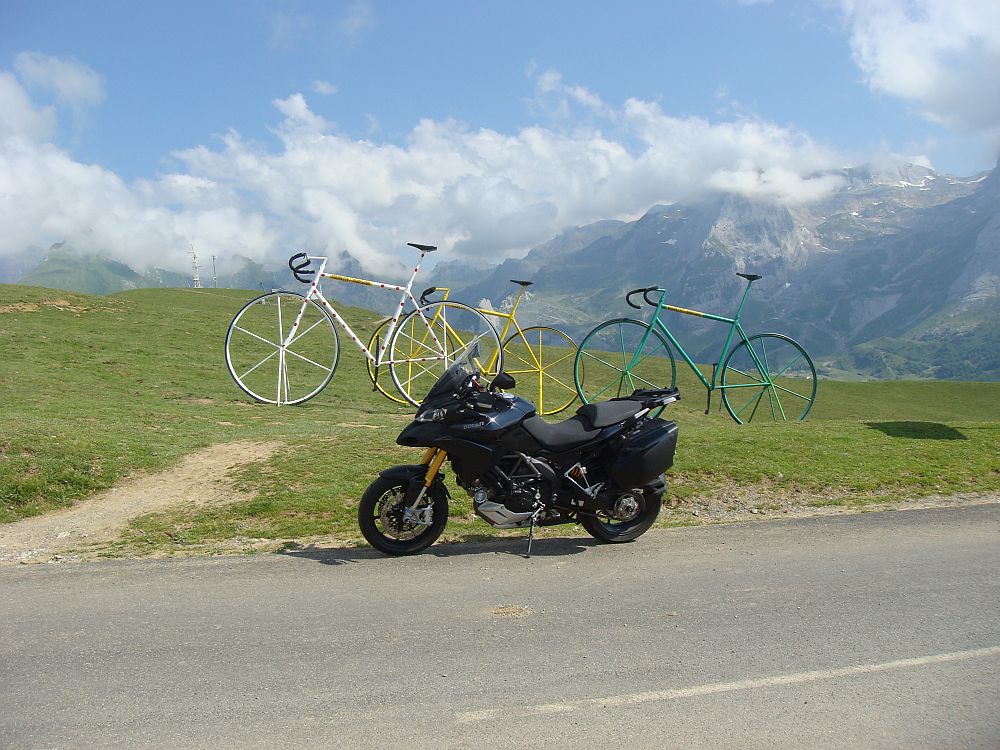 2011 Part 2: Still a little weather obsessed after last year it was a relief to see that the Meteo France forecast we'd seen last night was spot on when we awoke this morning. We hadn't really doubted that it would be sunny today but you never can tell in the Pyrenees where conditions can […]
---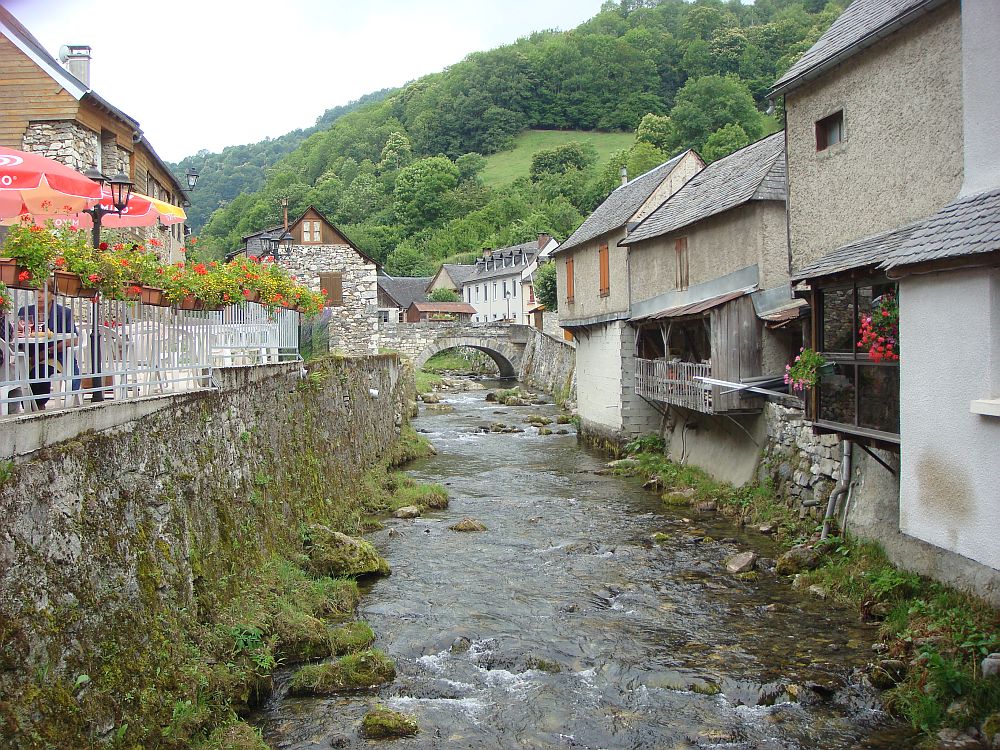 2011 Part 3: There were no big miles planned today, just a pleasant 130 mile loop that was going to include a lunch stop in Saint-Lary at Auberge de l'Isard – where we stayed for a couple of enjoyable nights during our 2007 tour. Besides that our only other goal was to see if we […]
---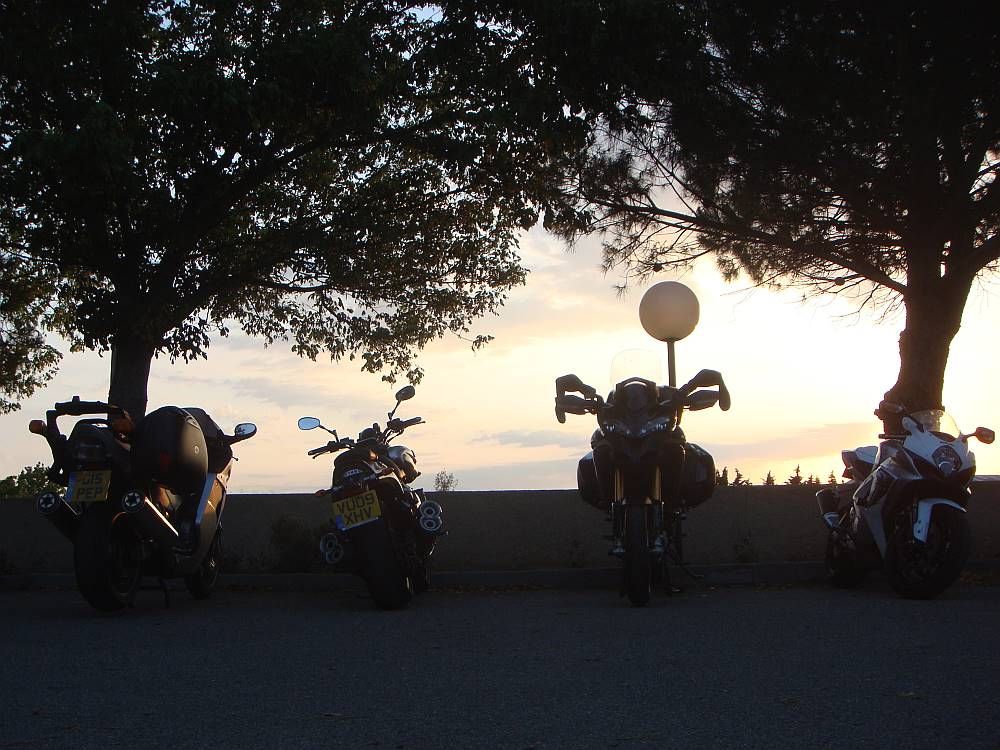 2011 Part 4: We were leaving Arreau today for Trebes, a commune close to the walled city of Carcassonne. To get there we essentially had two options. We could either ride up to La Barthe-de-Neste and then head due east past Saint-Girons – about a 4 hour ride. Or we could drop down into Spain […]
---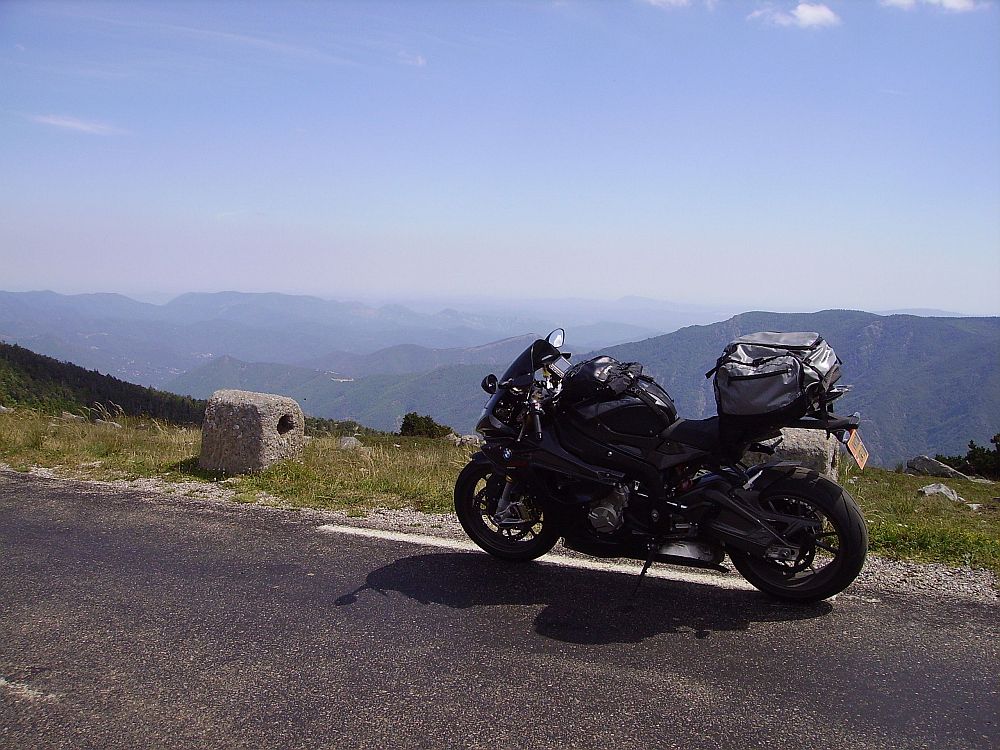 2011 Part 5: The overall plan after Arreau had been to work our way north-east so we could see both the Millau Bridge and Mont Ventoux. The added bonus of this detour was we got to ride through the Cevennes, a range of mountains in south-central France and one of the most spectacular national parks […]
---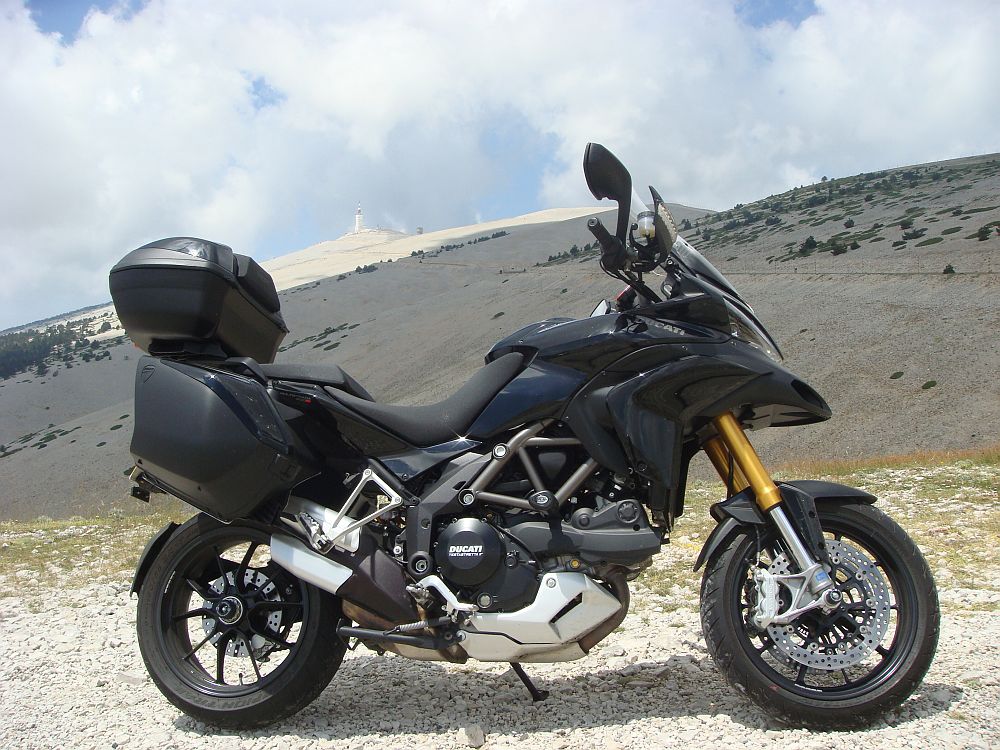 2011 Part 6: Mont Ventoux is one of the most famous climbs of the Tour de France, although infamous may be a more appropriate description when it comes to the Giant of Provence. It's right up there along with Alpe d'Huez, the Tourmalet and the Galibier. It had been on Phil and Kyle's bucket list […]
---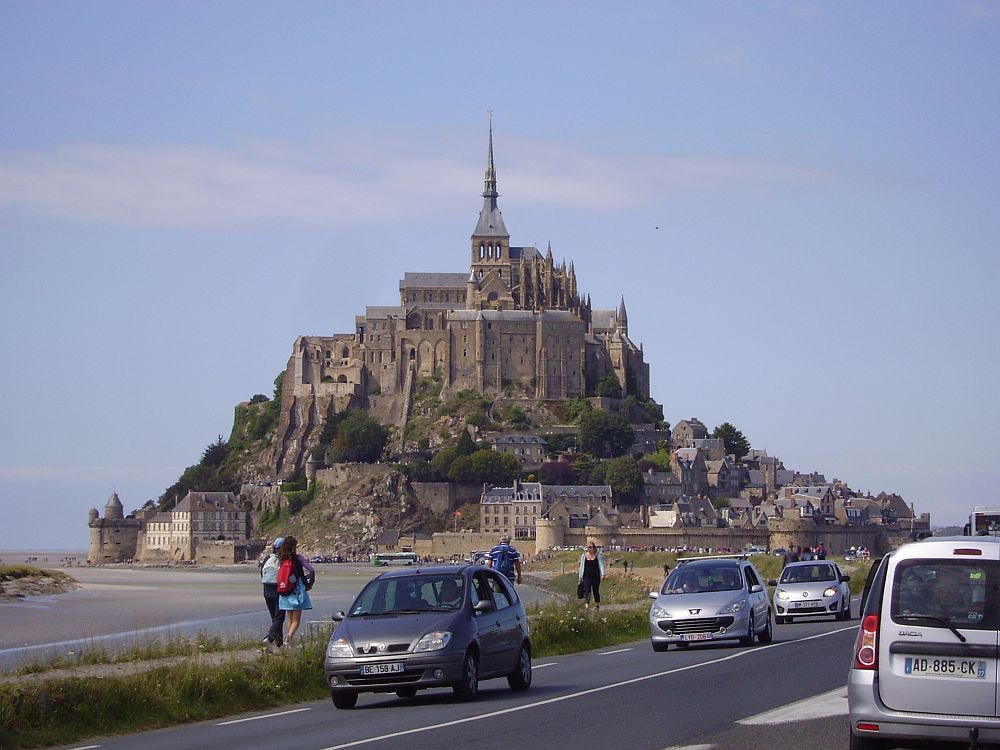 2011 Part 7: Up until this point we'd enjoyed fantastic weather on this year's tour. That all changed this morning when hot and sunny was replaced by wet and miserable. Experience told us that on days like today, when the weather is inclement and there's a long ride ahead, everyone just does their own thing. […]