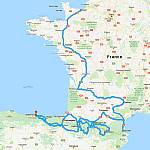 After the triumph of our tour to Chamonix last year we set about planning a follow-up. For our second outing we decided to move venues from the Alps to the Pyrenees. And on the back of last years success the rider numbers were up from 5 to 8. The increased numbers made it tricky to agree start and end dates as some had time restraints and others didn't. The answer presented itself in the form of two start dates.
The Millau group would start on the Sunday while the Santander group would start the following Wednesday. We'd all meet up somewhere in the Pyrenees on the Thursday and return home the following Tuesday.
Kyle, Cat and Pete opted to ride down catching the Sunday night Portsmouth-Caen ferry and make their way down to Millau the following day. Their first night would be spent at Hotel du Commerce in the centre of Millau. From there they'd ride to Sorede, near the coastal town of Collioure, and spend a couple of nights at Hotel Saint Jacques including a day in Collioure to celebrate Cat's 40th birthday. On the Thursday they'd ride to Urdos, located on the route du Col du Somport, and meet up with the others.
Meanwhile, on Wednesday everyone else – Phil, Chris, Gaz, Taj and Mark – would catch the midday Plymouth-Santander ferry, arriving in Spain the following morning. From Santander they'd ride to Urdos where hopefully everyone would meet up at Hotel des Voyageurs.
From Urdos we'd all ride to Saint-Lary where we'd booked to stay at Auberge de l'Isard for a couple of nights. From there we'd head to Esterencuby where we'd stay at Hotel des Sources de la Nive – as it turned out, not the friendliest hotel we've ever stayed at – for our final night. The following day we'd ride to Santander to catch the ferry back home arriving in Plymouth on Tuesday morning. Well that was the plan anyway.
So for our follow-up tour it would be Phil BMW K1200S, Chris BMW K1200RS, Gaz Honda Blackbird, Taj Honda Fireblade, Kyle Suzuki SV1000S, Cat Honda VFR800, Pete Honda Blackbird and Mark Honda Pan European. Our 7-10 day trip would see us ride 17 different mountain passes and roads, and cover 1,600 miles and 2,600 miles.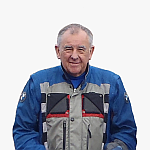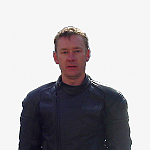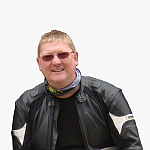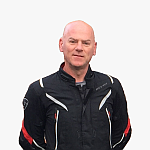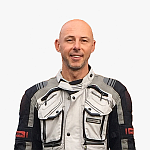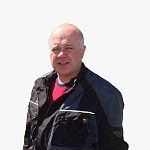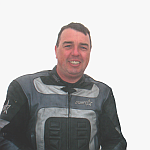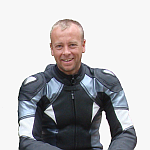 Itinerary
Route Maps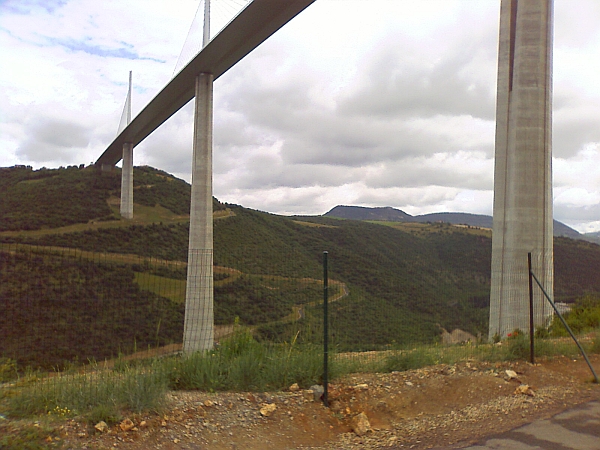 2007 Part 1: Late yesterday afternoon we – that's Cat, Pete and Kyle – set off from Bewdley and travelled the 150 miles – most of them wet – down to Portsmouth to catch the 10.45pm overnight ferry to Caen. At 6am this morning soft music was piped through to our cabin and all of […]
---
2007 Part 2: Today was the day that Phil, Chris, Gaz, Taj and Mark kicked off their tour and saw them riding down to Plymouth to catch the overnight ferry to Santander. It was also Cat's birthday – the big one. Aside from a short 14 mile round trip to the supermarket so Pete could […]
---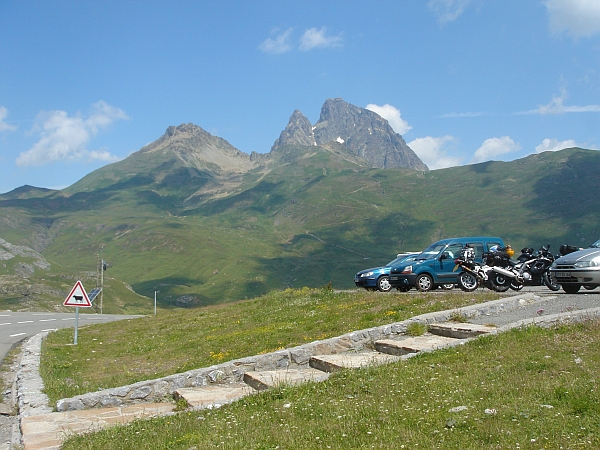 2007 Part 3: We had quite a big ride planned today with our proposed route taking us over 6 passes. After our second pass of the day, the Pourtalet, we would be leaving France and spending pretty much the rest of the day in Spain. Once on the Spanish side we were going to head […]
---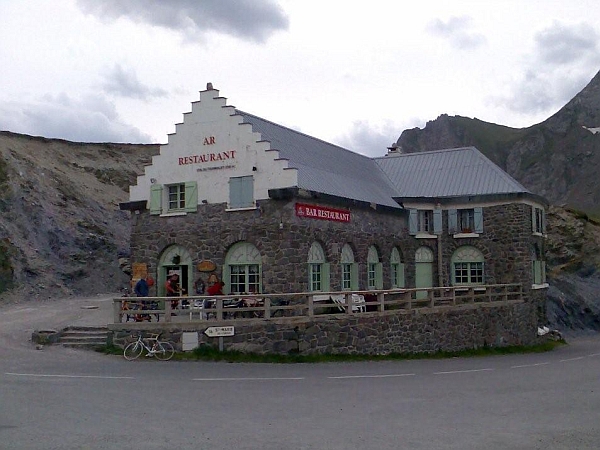 2007 Part 4: Today saw us heading west across the Pyrenees to Esterencuby, about 5 miles from Saint-Jean-Pied-de-Port. However we were split on how to get there. While Gaz and Pete preferred the most direct route, the rest of us decided to go the scenic way. Before we left Saint-Lary this morning though Madame […]