Location:
D109/Route des Montagnes Ugine to Flumet (22 miles)
Coordinates: 45.7968997,6.4336919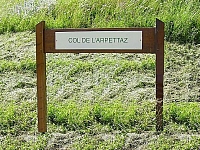 We only rode this twisty little out of the way pass because the D1212 main road between Ugine and Flumet was shut for roadworks. Two years later and the roadworks were still there. On both occasions we just followed the diversion signs and found ourselves on it. It's pleasant enough but nothing to write home about and unless you're riding a bicycle certainly not worth the detour.
Routes & Posts: