Location:
D908 Barcelonnette to Colmars (26 miles)
Coordinates: 44.2972381,6.5942891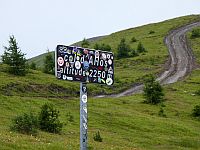 The D908 connects Barcelonnette in the north with Colmars in the south and crosses this col. The northern ramp is mainly single track with many blind bends and is popular with cyclists so take your time and enjoy the lovely scenery as you climb through the forest and out above the tree line.
The southern ramp begins with a dozen or so tight hairpins but eventually becomes wider before taking you through some dreary looking ski resorts to Allos and onto Colmars, but still with some decent scenery. There is a nice auberge at the top which is a good place for a stop.
Routes & Posts:
Two days in the high Alps
We really should have cut and run at Barcelonnette